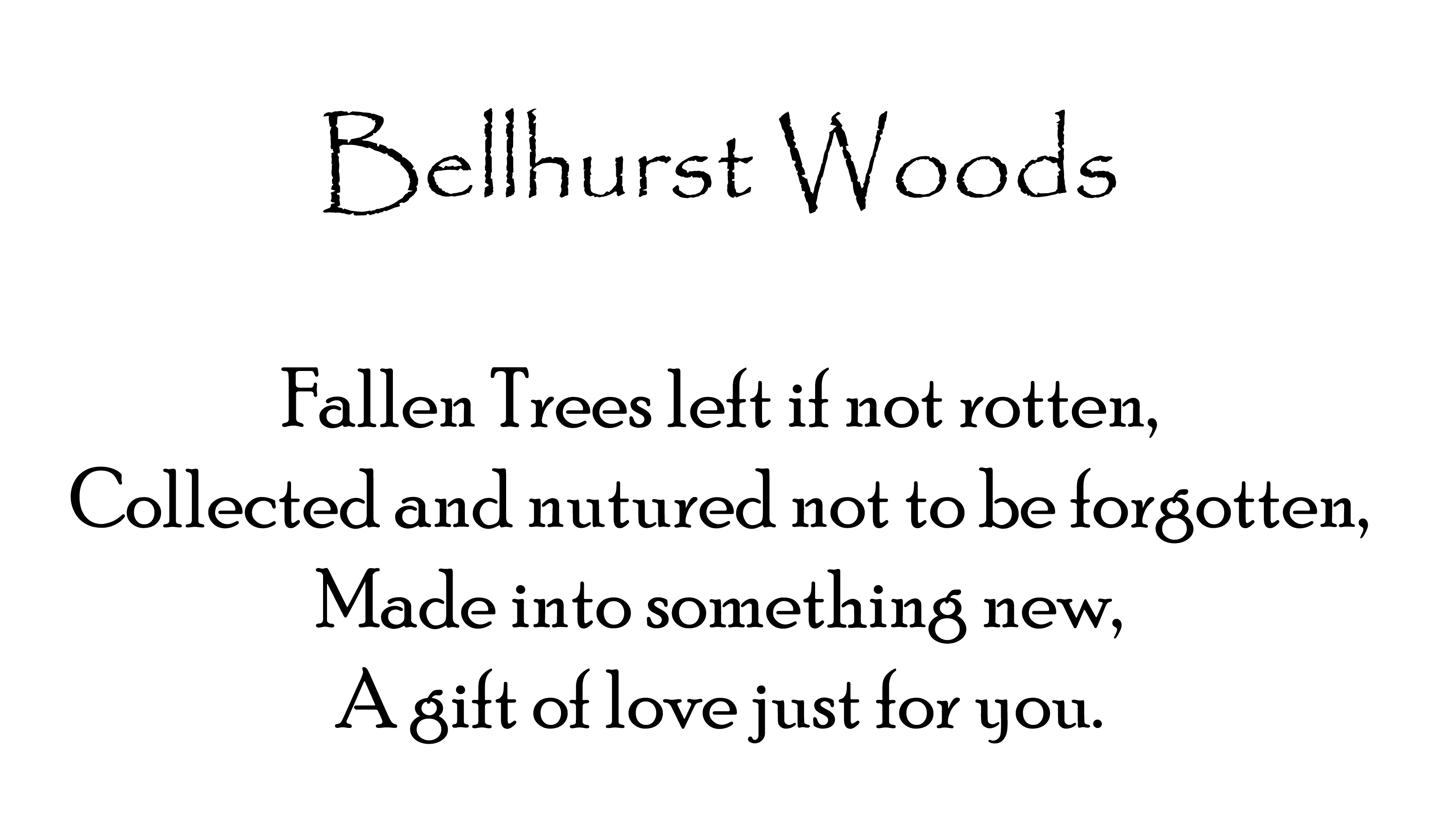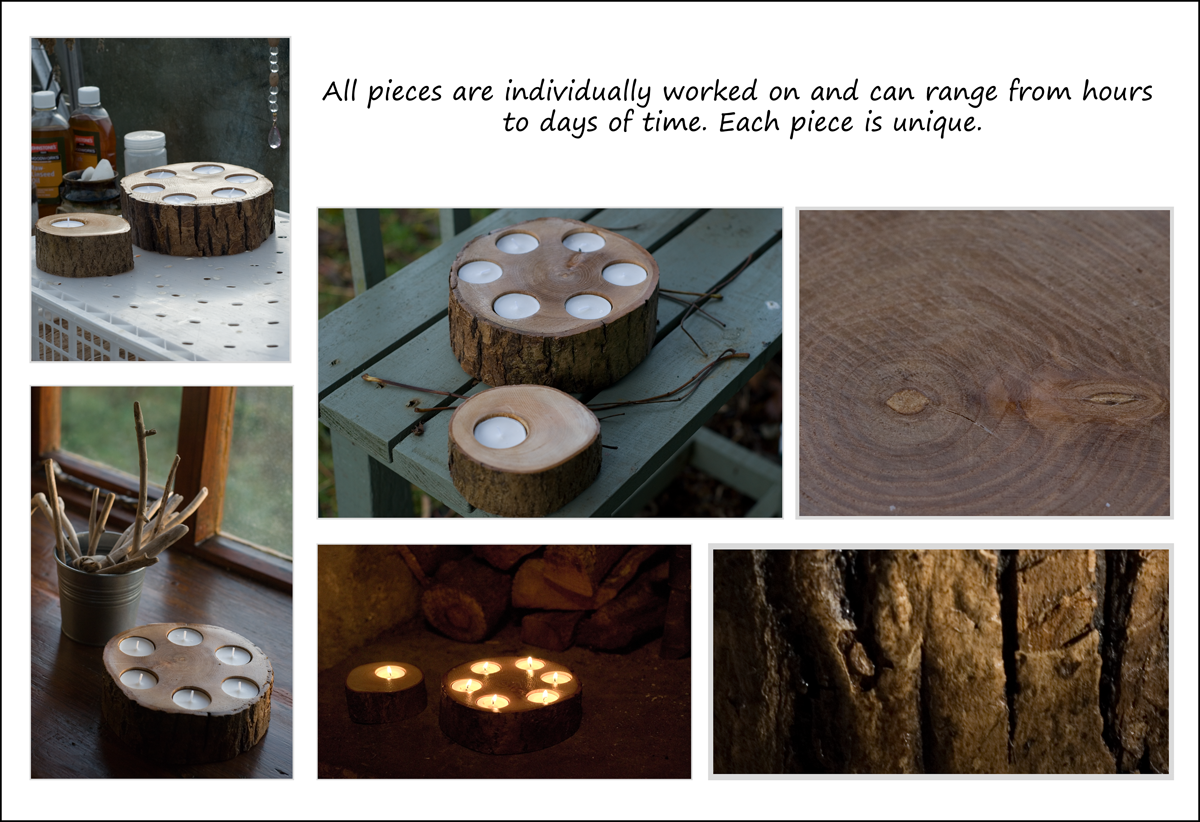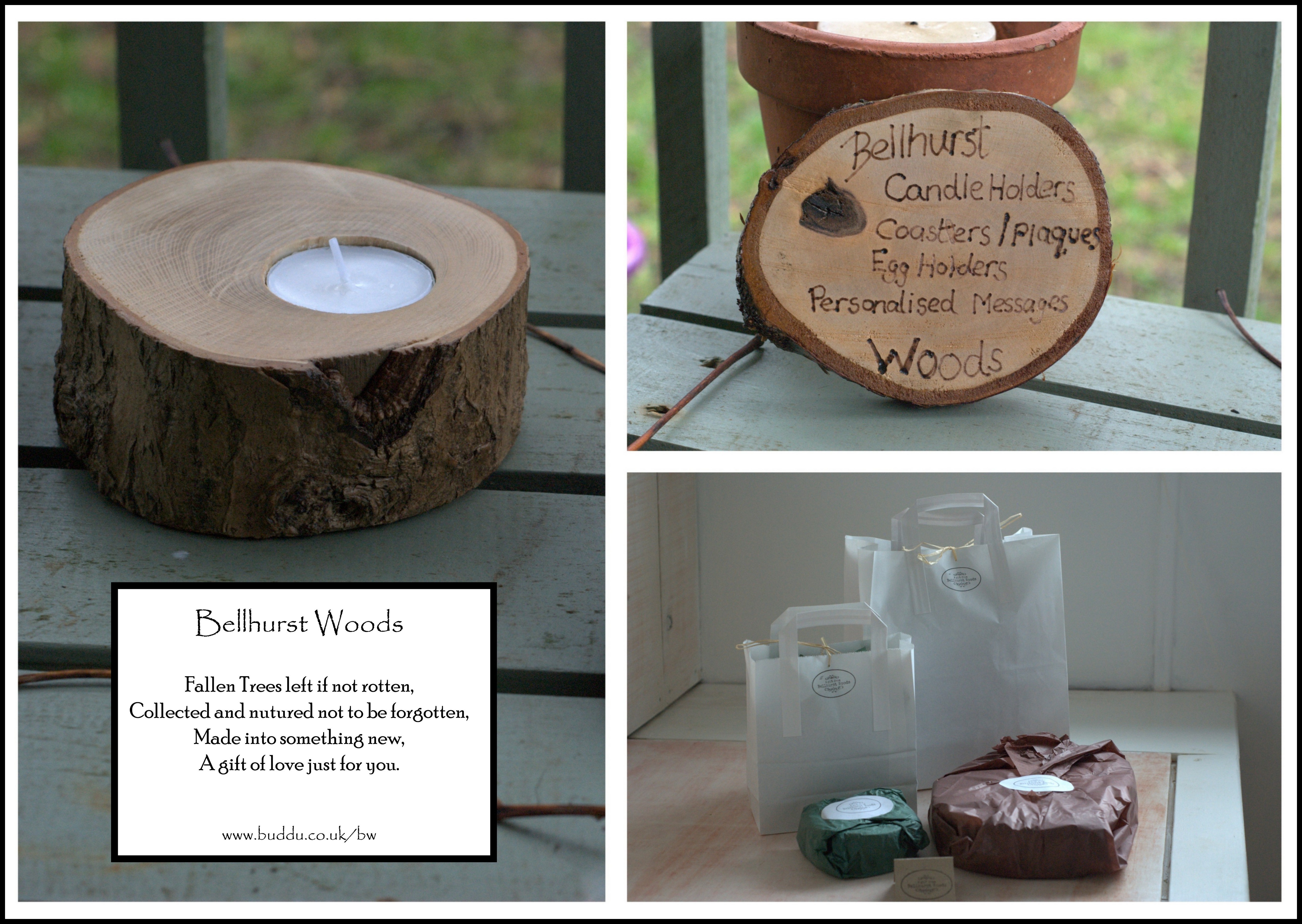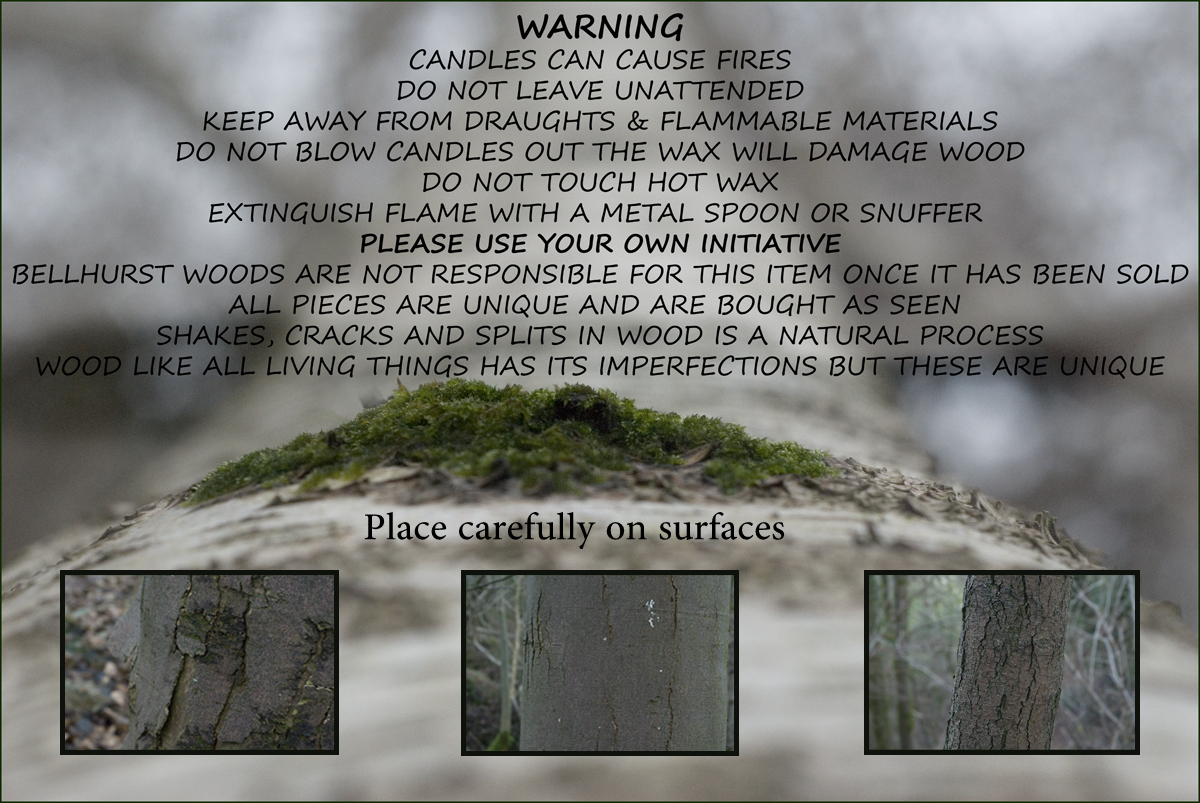 I have been working on an idea for the past 3 years. Last year I managed to produce some candle holders but they were just not quite right. This year I have managed to take it further and it is now taking a form of its own in its own development. I do not believe in cutting trees down, but it is important to keep forests thriving and by doing this I collect fallen down trees, if they are not rotten and create some beautiful pieces of work. Its a timely and challenging process, I have worked on a holder for a couple of weeks on and off only for it to crack, the wood has to sit and dry for quite some time – years in some cases but at least one cycle of the year. I feel as I work with these pieces they become something new and I can almost feel them smiling to me. When I light the ones that I keep for myself the energy is exudes is one of tranquility and peace. It reminds me of my mindful meditation while creating and working with them. It is in its own development and I am sure there will be things that change along the way. I am in no rush to sell any pieces and price them according to time spent and quality of my work. We all have different tastes and they are all individual. I work with Ash, Wild Lilac, Oak and Silver Birch at the moment Ash being the main one. I have started to experiment with pyrography which is interesting to say the least. The candle holders also hold eggs so it can be multi purpose!
The process to making starts by looking for wood that has not started its process of rotting. They are then made into size and holes if required for candles/eggs. They have to be cleaned around the bark. They are then sanded down and either soaked in teak oil if they are not being lit and then varnished which is specially chosen for water and heat resistance purposes. This working process can take upto 2-3 weeks on my day off on a Sunday depending on what I am working with. The pieces I make are made for indoor use, however on a dry evening they would be perfect for outdoor use. It is important that you read the safety information provided via the website. If you purchase one from me then the safety information is included in the gift packaging. Prices range from £7 – £25 depending and come gift wrapped and  packaged with a poem and safety information.
If you are interested in looking at these pieces then you will need to make an appointment unless I am floating around on my lunch break –  Tuesday/Wednesday/Friday/Saturday 12.30-1.30pm Thursday 1-2pm. Please get in touch and let me know when you will be arriving and I can make sure I am in the shop. 0745 400 2072.
If you have an appointment with me for a treatment, all pieces can be seen around the shop.