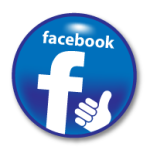 To see reviews press above ICONS or press here for
FACEBOOK         GOOGLE          TRIP ADVISOR
or see a selection from below. It helps others if you leave a review, so if you feel you would like to you can leave your review by following the same links. If you have visited Buddu Chill, it helps others to hear of your experience and your input is appreciated.
Here are a selection of reviews via FACEBOOK from clients
"So for months I have had issues with my shoulder in fact over a year now and desperately I've asked for recommendations, spent ££££ trying to get the right treatment. FINALLY I FOUND a lady with AMAZING hands HIT EVER spot, had a FANTASTIC sports deep tissue massage WOW I KNOW a good massage and this lady is FABULOUS thanks so much Janine best thing is I have full confidence my pain will ease visiting her." Natalie
"Sorted the back, cheers be back for my check in app."  Simon
"Lovely and effective. Really good service and I'm very cynical about these things" L Barrett
"Love Buddu Chill she helped me with my ripped shoulder muscle and now it's are that I have a issue were it was everyday I'd be iI agony and now she is helping me with a scyatica issue. Im also thinking of having the Reiki session cos I believe she is a great healer". Carrie
"Absolutely amazing! This was my first ever massage and after a thorough consultation I went with a hot stone massage. The atmosphere was extremely relaxing, Janine was so welcoming and explained the whole process beforehand. After the session I felt like I was glowing! Personally, it's worth so much more than the minimal cost. I've booked in for the new year for a sports massage and will book in for another hot stone too! Highly recommend to everyone!!! Treat yourself! She's also covered for Healthshield" Jenny
"Highly recommend Janine. Had a wonderful treatment today. She tailored my massage to my needs and I forgot that I was in the market hall. Most definitely will be booking again and recommending to all my friends and family. Such a relaxed and friendly atmosphere. THANKYOU" Sarah
"I use janine @buddu chill very regular!!! she is amazing & she puts u at ease from the very 1st time. Her massages are 2nd to none & her crystal therapy works wonders" Martyn
"Another excellent massage with Janine, have been going here for a few years now, doing me a power of good. This lady is magic!" Krysia
"This is definitely my new favourite place to go for both relaxing pamper massages and sports massage. Absolutely amazing treatments." Suzie
"Amazing treatment , so relaxing a and friendly place" Amanda
I had a deep tissue massage with Janine yesterday. The best I have ever had! Helen
"Wow had a chair massage it was amazing Def going back for more treatments" Mandy
"Not been for awhile due to money but you always make me relaxed with your 1st grade treatment the fact it's in the market hall makes no difference what so ever !!! I miss not coming but will definitely recommend your amazing treatment & as the terminator would say I'll BE BACK" Martyn
"Bringing the relaxation home with calming bath oils by Janine@ Budda Chill." Jay
"Very good – I would definitely recommend Janine – relaxing – need to recharge again very soon !" Jasmine
"A wonderful relaxing haven, personalised service which is excellent, and offers peace and tranquility that needs to be experienced to be appreciated. Highly recommended" Claire
"I have had massages all over the world and none to compare to the quality of the work Janine does. Did a thorough and wonderful job on my back today. Very kind and down to earth young lady! well done!!" Andrew
"Had an aromatherapy body massage today with Janine. It was the best massage ever!" Debbie
"Buddu Chill is an amazing place to go for many reasons. Highly recommended by me and many others!" Danielle
"This place is amazing i would recommend this to any one please give it a go you wont be disappointed" Marie
"Just had an amazing back massage, I'll be back for more! Very chilled out space and lovely experience" Gemma
"Very relaxing and reviving. Awesome." Diane
"I followed a few synchronicities, as I had been seeing 'Indian Head Massage' everywhere for days, probably weeks. This trail all culminated in a visit to Buddu in the Market Hall in Accrington. I met Janine and after I saw the surroundings, Judy Hall's 'The Crystal Bible' and some platonic solid crystals, I instantly knew I was exactly where I was meant to beI had the Indian Head Massage and also had a wonderful and insightful exchange with Janine, she helped me restore balance after a long period of 'awakening' shall we say. An amazing pair of hands, as well as an amazing being. Janine will have you healed, whether it be physically, emotionally or spiritually, and if you open up, she will heal you to the best of her abilities. Would recommend to anyone. I resonated with this treatment, and I am sure you will too."  John